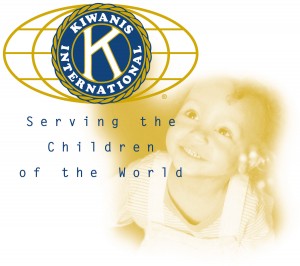 The Kiwanis Club of Trenton was chartered on April 10, 1951. There are still three active charter members with over 61 years of service to their community. They are Ted Parker, Paul Tripp, and Wayne Simmons. The Kiwanis Club meets at 6:15 every Thursday at the Curling Club on King Street in Trenton.
Last year's successful fundraisers included the annual Christmas Luncheon in support of the Salvation Army, which raised over $82,000.00. The Fishing Derby in May had profit of about $48,000.00. The spring Home and Leisure Show at the Community Gardens raised over $6,500.00, and the Golf Classic at Timber Ridge Golf Course saw a profit of over $14,000.00. Together these four major fundraisers, plus a variety of other activities, combined to give the Club $162,000.00 which was all reinvested back into worthy projects throughout Quinte West and surrounding areas.
The Kiwanis Club of Trenton supports dozens of local projects, and has done so over the entirety of its 61 years. These projects include, but are not limited to:
Trenton High Trackquest,
Quinte West Minor Hockey,
Quinte West Minor Soccer,
High School Bursaries,
Santa Claus Parade,
Camp Trillium,
Trenton Memorial Hospital Foundation,
RCAF Memorial Museum,
Trenton Rowing and Paddling Club,
Kiwanis Park ( Ontario Street, beside the Trent River),
Belleville Minor Football League,
Afghanistan Repatriation Memorial,
and the list goes on and on.
The Kiwanis Club of Trenton is committed to supporting worthy causes locally, nationally and internationally, but in order to do so, we are always on the lookout for potential new members. If you think you have what it takes to be a Kiwanian, we would love to hear from you and invite you out to a few meetings. All it takes to be a Kiwanian is the realization that you can make your community a better place to live and raise your family and that collectively we can do more than we can individually. The camaraderie is great, and you are likely to make friendships that will last a lifetime.